Time Management Organization Seminars
CMW Time Management Organization Training
Do you feel improving your workforce's professional development? Our time management organization training seminars can help as described below!
All other keynotes and seminars are focusing on leadership, change management, stress management, burnout prevention, sales success, resilience, and motivation.
Do you spot some of your employees uninspired or unstructured at work? Is part of your staff struggling to keep up with your professional obligations and cope with work-related goal setting? Do you want to help your staff  to reach new personal and professional goals that could truly be great for each individual and for your entire organization? Perhaps you like your managers and employees overcome some personal habits, strengthen their time and self management to feel satisfied at work?
Or maybe structural issues of quality of work have led to discussions with colleagues, and staff? Alternately, some of your employees may 'check out' sometimes, using social media or gaming instead of keeping up with their responsibilities? Maybe some of your managers are considering a professional transition, and you like to offer them continuing education to keep everyone motivated or confident enough to stay in your organization. Do you wish to create a workplace where everyone is happy and successful?
Our CMW Time Management Organization Training Seminars offer:
Five stars reviews of our one and two days organizational workshops
Time management tools and methods like SMART, Eisenhower, 72-Hours tool
Proven techniques for successful goal setting
Prioritization techniques to avoid time wasters
Motivational tools for intense projects and productivity gain
Boundary setting techniques for effective project management
Intermediate goal and time management strategies (Slide-by-slide tactic)
Positive belief sentence work to overcome barriers
Resilience training for successful change management
It can be a frustrating, stressful and even a seemingly helpless experience to feel stuck with professional development. There is often a degree of fear or trepidation surrounding the possibility of  change. A professional transition – like new processes, working with a new team or taking on new responsibilities – can create doubts and uncertainty about skills and roles in the workplace. Some employees may also feel so  overwhelmed with their situation that they dread getting to work in the morning, but not knowing how to make a change. Feel free to also get inspired by our motivational keynotes.  Our head trainer Michael is an ICF certified coach (International Coaching Federation), with 300 satisfied former corporate clients.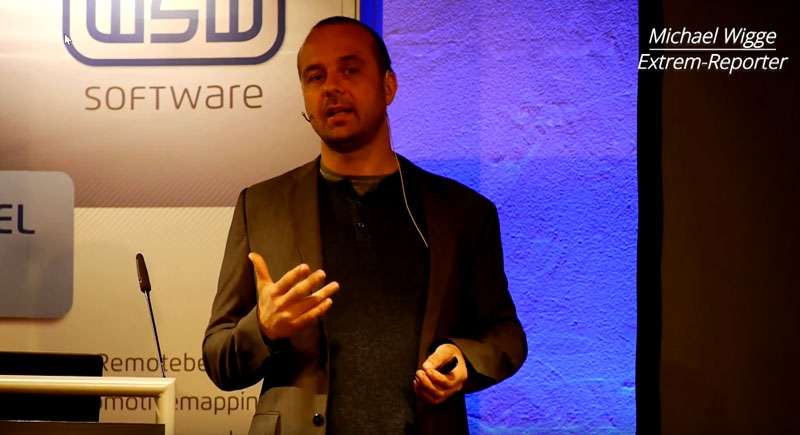 Coach Michael Intro on Seminars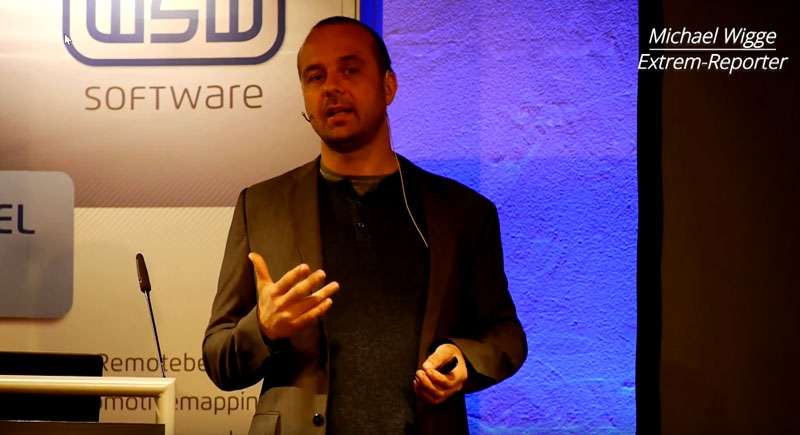 'The time management organization training seminars by CMW have helped our staff find direction, structure and new perspectives – and gain our productivity.'
Steve Slagon – ILTC

Time Management Organization Seminar Training for the Workplace

Time Management Training 4.0
How Do We Work?
Once we have identified your team's fears and obstacles that have kept them from taking action and keeping the structure – we can work together to build a solution-oriented, strategic plan that will help everyone in the time management organization seminar training reach their personal and professional potential. Do you like your workforce change professionally and personally to be more self-confident, and goal-oriented?  We can develop detailed action steps to help everyone make the transition comfortably, confidently and without turmoil.
How To Get Started?
If you feel ready get more information about our time management organization training seminars to support personal and professional time management, feel free to reach out to us for a free quote and information sheet:  info@michaelwigge.com  This kind of first hand-out usually clarifies all questions, and concerns, and helps us to develop a strategic plan to find best possible solutions for your organization.
Many Clients Want To Feel More Satisfied at Work
Many individuals feel overworked and, to an extent, stressed-out by  their work requirements. It is often said that we live in a work culture, and many individuals may find that their business decisions are taking priority over choices that could increase your personal happiness or fulfillment. Limited time management strategies, or organization techniques can leave them feeling like they are not satisfying their managers or CEOs. Or employees may think their current career is pretty good but they can't see their deficits in their abilities that hold them back. Like so many others, leaders and employees may hesitate to pursue a new path, worried that embracing change in their current work structure would be the wrong step to take.
The good news for your organization is everyone can develop these skills and confidence they need to be structured and successful. With the help of an certified time management organization seminar training, your staff can identify their professional and personal goals and needs, respond to challenges and find a satisfying and fulfilling future.
With our time management organization seminar training, we have a special approach. Our program is entitled Challenge-4-Change. Your workforce may have to leave your comfort zone, but the success is guaranteed!
A T
ime Management Organization Seminar

Can Help Your Enterprise Reach Its Potential

Countless individuals face challenges surrounding expectations or transitions in their careers and lives. And while challenges are common, they can be overcome. As your time management success coach, Michael helps your employees identify their personal and professional goals, and together in a training program, they can effectively address the challenges that are keeping them from reaching their professional potential. When people can recognize their passion and understand what it is they want and need in your profession, they can plan and take strategic steps that will help them reach their organization's goals.

The first step in professional development is usually being able to see certain patterns. This helps everyone to start the change process. Our strategic approach generally starts with an analysis of your current organization's situation. What kind of obstacles do hold your firm back? What kind of believe sentences are influencing your employee's action? And what kind of believe sentences may hold them back from succeeding of what they like to do and achieve? One important step to embracing change is setting up future goals. This is often done in our time management organization seminar training with a plan, and helps to gain motivation, clarity, and to develop a read line in business success to follow.

CMW is happy to do this work with your organization nationwide across the United States.
You May Still Have Questions Or Concern About T
ime Management Seminars
"Employees may feel embarrassed about seeking professional support…"
The truth is that we all need professional support at times if we wish to reach our goals. When your staff learns to accept the help and guidance of others, they  open new avenues toward professional improvement and advancement. Transitions can be difficult and stressful, and after the teams finds their direction, they  need a  strategy to pursue it. Our trainings offer guidance and support to help everyone achieve their professional goals and reach their company's potential.
"We're not sure if we have time for seminars, workshops, and trainings"
While ongoing work with time management and organization can take a bit of time, we address this as time saving on the long run for your company. That's why Michael takes a solution-oriented approach to help your team achieve their professional goals strategically and efficiently. Depending on the challenges the teams are facing, they may benefit from a follow-up time management organization seminar training. But, it is important to consider that working with a  coach can contribute to increased financial possibilities and success, and our work together is an investment in your organization's current and future well-being. In addition, we can offer special rates for those booking a series of workshops. Always keep in mind that there's a clear distinction between our challenge-4-change seminars, and some lose time management tools giving to employees. We go way deeper into the client's obstacles. We as coaches rather work solution-oriented with a strategy plan to improve your entire business. If this sounds good to you, you're definitely in the right place!
"My employees work long or inconsistent hours and don't have time to join a seminar."
It can be difficult taking time for professional development when the organization has much business to do. But we may need to take time away – both to develop professionally and to develop strategies to improve efficiency and increase a sense of balance in the workplace. A coach can help your organization increase efficiency and find time savings in other areas of your work. CMW also offers weekend seminars for conventions to accommodate you if your schedule won't allow this during weekdays.
Feel free to look at our online course outline, and our five stars reviews. Our corporate clients appreciate the gain of productivity, their leadership improvement, and our provided and well-organized resources. Get solutions, tips, and results with our CMW programs. Managing and organizing your professional development is our passion!
Time Management Organization Seminar Training Usually Results in Corporate Success!
Time Management Trainer Wigge on Stage