Business Coach in Denver, Boulder, Colorado Springs, Fort Collins, online
Would you like to book a business coach in Colorado or online/via phone? Michael Wigge will help you to experience the unique CHALLENGE-4-CHANGE coaching program.
Do you need to improve professional development strategies for a more satisfied business success? Would you like to become the perfect marketing expert? Would you like to strengthen your goal setting, networking, stress management, your sales, leadership and work/life balance? Would you like to feel more motivated to achieve your desired goals? Do you desire improved professional change management? Michael's program will help you!
The Denver/Boulder/Colorado Springs, CO business coach also delivers lectures and workshops as a motivational speaker on the topics of leadership, change management, stress management, sales, self-management, and motivation based on his incredible challenge experiences published in the international media. He himself has implemented and faced outstanding adventure challenges published as books and broadcast as television programs, such as Travel the World for Free (PBS) and Trade Up Around the World – Bartering from an Apple to a House in Hawaii (NBC).
The CO Business Coach Offers You:
CHALLENGE-4-CHANGE career, leadership, networking, and small business coaching program with an 85% success rate
High success on motivation, goal setting, overcoming obstacles, gaining clarity, and peak performance
Positive-thinking strategies for goal setting and success
Digital marketing strategies: SEO, e-mail marketing, social media for business success
Wigge is considered an expert on strengths finding and comfort zone leaving
Clear differentiation between business coaching, work counseling and professional consulting
Small business counseling service for managers with strengths finding and career psychology
Referral to corporate clients with job search via LinkedIn, Indeed
Further training: motivation, time management, change management, stress elimination, and sales
Wigge: "Everyone has unmistakable potential that just needs to be discovered by the greatness of coaches!"
In a total of six adventure challenge projects, Michael set himself ambitious goals again and again, left his comfort zone, faced his fears, and looked ahead until he finally achieved his goals. Wigge lives as a business ccach in Denver, CO and he forwards the so-called 'Challenger Mindset' on to his coaching clients. His expertise as a business career coach has all grown out of his own experiences so that his coachees can authentically learn about his strategies and mindset. His coaching program reflects Wigge's background of TV projects and challenge books. Wigge is a business coach with a systemic solution-oriented psychology background and certified by:
The International Coaching Federation (ICF)
Institute of Life Coach Training (ILCT)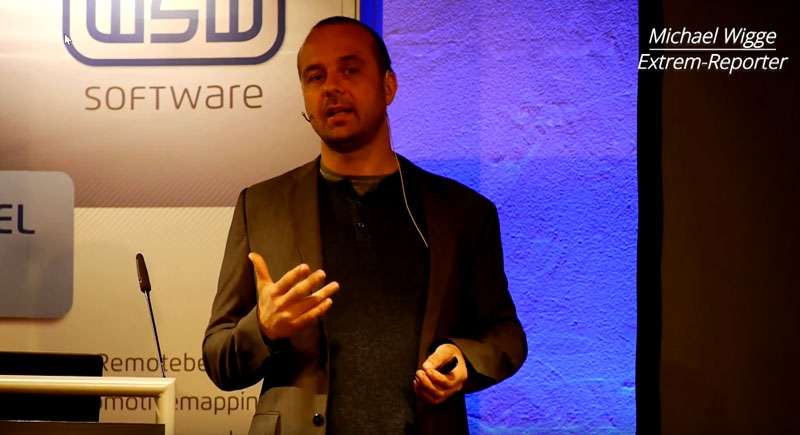 Boulder/Denver CO Business  Coach Intro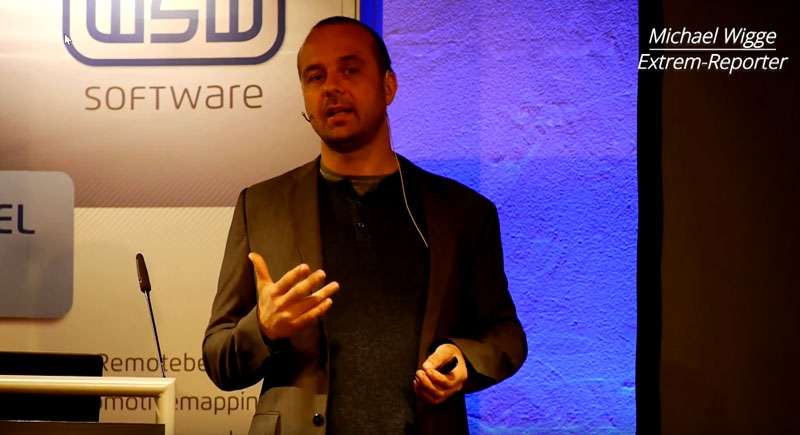 Business Coach – Denver CO/Boulder/Colorado Springs/Fort Collins
'Denver Business Coach Michael Wigge has perfectly helped me overcome personal challenges with his Challenge-4-Change program in 2020. Thanks, Michael.'
 Ed Winston – Denver CO

More about the Business Coach in Denver, Boulder, Fort Collins and Colorado Springs:
Aspects of his Program Include:
Professional Change Management
Achieving Professional Goals
Career Management Success
Personal Leadership Success with Diversity
Self and Team Motivation
Stress Management
Career Development
Sales Improvement
Relationship Building/Networking
Overcoming Obstacles
Fear Facing
Improving Work/Life Balance
CO Business Coach in More Detail
The television docu-series How to Travel the World for Free received the Accolade Award, and the book of the same title dominated the travel book charts for a long time. Michael was invited on The Tonight Show in Los Angeles together with Katy Perry to present his book to the U.S. audience. The five-part show was broadcast nationwide throughout the U.S. on PBS.
Wigge's experiences in entertainment and in the adventure scene enable him to share smoothly his repertoire on subject matters, such as change management, leadership, stress management, time management, personal growth, career change, and motivation. He makes the development process during his three-month coaching program enjoyable and fun.
Throughout the CHALLENGE-4-CHANGE business coaching program, you will gain clarity about your goals because of Michael's solution-oriented approach. Michael communicates on the most important goals through a thought-provoking process.
If you are not sure whether you want to book Wigge as a business ccoach, please have a look at his other background projects. These made Wigge face obstacles like fear and limiting beliefs to improve his own personal development outside his comfort zone.
Fifty States of Wigge and Germany by Kick Scooter in 80 Days are two of his latest self-imposed challenges. Or take a look at the challenge Blindfolded through Europe for Stern TV on RTL in Germany. Wigge traveled European cities wearing a sleeping mask: a true challenge outside the comfort zone of eyesight.
It's also worth watching the video of his TEDx Talk on the subject matter of overcoming fear. He talks about the fear and anxiety he experienced as a young boy.
How many people are held back from their goals and dreams because of fear dominating their thoughts?
In the TEDx Talk, he shows how he deliberately leaves his comfort zone throughout his life to overcome fears and advance personal and professional development. And that's exactly what you can do, too. With the right attitude, it can become a lifestyle to constantly leave your comfort zone to face challenges and fears. In the TEDx talk, this approach clearly merges with his Challenge-4-Change program. Accepting challenges and obstacles and thereby promoting change and overcoming fears, is the goal that can be achieved.
Should this be an interesting concept for you, Michael is looking forward to meeting you soon and coaching you:
At your house
In his home between Denver, CO Springs and Boulder
Via internet or phone
After a closer look, you can decide if you want to book the Denver CO business  coach as your personal development support. The speaker and coach is looking forward to your e-mail for a first contact.
Three Pillars of the Program
The First Pillar of the coaching program is primarily concerned with how the coachee set goals him or herself and embraces professional change. Setting boundaries serves as a basis for personal development, but fears, obligations, and dependencies can often turn a good strategy into a challenge for everyone. The CHALLENGE-4-CHANGE program provides you with tools and techniques to skillfully strengthen the ability to differentiate.
The first pillar of the program also deals with structuring and self-management. Good clarity, organization, and structure serve as a basis for development. Often time-wasters or even chaos can turn stressful situations into real crises.
In addition to these measures, planning strategies do help in moving forward. How good are objectives and priorities? Often an inclination toward procrastination can trigger an extreme level of stress. Great self and time management strategies can skillfully solve the social issue of 'procrastination' so that you will receive considerable stress relief through the first pillar alone.
The Second Pillar of the program, the cognitive focus, is primarily concerned with the thought pattern of the participant to achieve lasting business success. Who doesn't know that fears and anxieties can cause us enormous discomfort?
Cognitive professional management deals with our ways of thinking and can influence this positively. Negative beliefs are part of this subject matter. Negative beliefs can hold us back in our actions and can also cause stress through their negativity. Michael's program helps you to replace exactly these beliefs with positive alternatives. This second pillar of the program also deals with mindful acceptance of external influences. The better we can accept things externally, the less we need to allow unnecessary stress for ourselves.
The Third Pillar of the program, regenerative professional management, was developed in 2013 and 2016 by trainer Michael Wigge of the CMW Academy after his adventures in 50 States of Wigge. An important part of this pillar is mental exercise, which the trainer intensively practiced while facing his adventure challenges.
"After this trips I knew that regenerative professional management is one of the best shields against stress, lack of motivation, and lack of success," says Denver business career coach and reporter Michael Wigge. In his coaching program, participants are encouraged to expand their views of creative options. Often a daily exercise already helps to enhance success, sales and motivation by more than 30%. Further exercises are presented to support regenerative professional management.
Feel free to contact Michael for a free consultation and to work out a common schedule.
Business Coach Wigge inspires people with his TEDx Talk