College Motivational Speaker
Outstanding College Motivational Speaker in 2020
Are you looking for a college motivational speaker to speak authentically on how to travel for free, peak perform, and successfully lead and set amazing goals? Are you looking for a college motivational speaker who lectures on how to experience great adventures with little or no investments? Then Michael Wigge is the right speaker for you.
He has traveled 25,000 miles around the world with no money for food, travel, or accommodation. His trip around the world was broadcast as a five-part series on PBS nationwide, and his book became a world success and was translated into several languages. This award-winning author was invited on The Tonight Show to present his travel stories with Jay Leno alongside Katy Perry.
College Motivational Speaker Michael Wigge:
Part of the US top speakers circle
Amazing appearances on The Tonight Show, the Today show, PBS, and NBC
Lectures on young leadership, free travel, motivation, and intercultural understanding
Fun and humor at schools and universities with Michael
Additional workshops on diversity, inclusion, goal setting, self-discovery, and peak performance
Student audiences get free travel books
HD video material in his travel lectures on campus
As a college motivational speaker, Michael Wigge takes great joy in supporting your college with his messages on budget travel for students and on personal development via comfort zone-leaving exercises. This college motivational and campus speaker can help you inspire your students on overcoming their fears to strive for their goals and bring their future careers to the next level.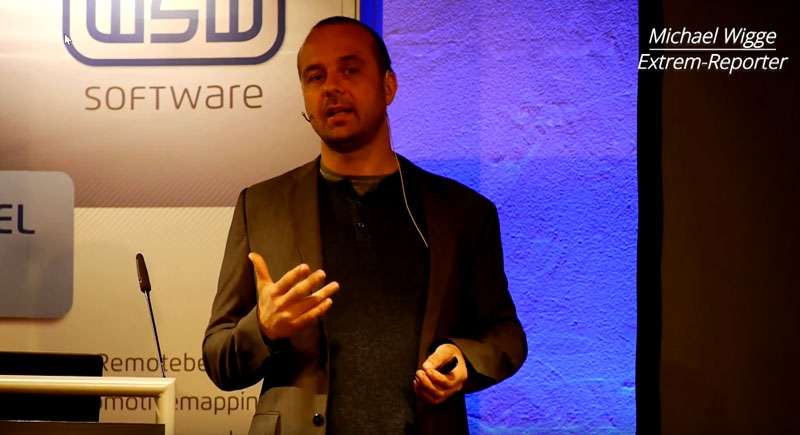 College Motivational Speaker – Michael Wigge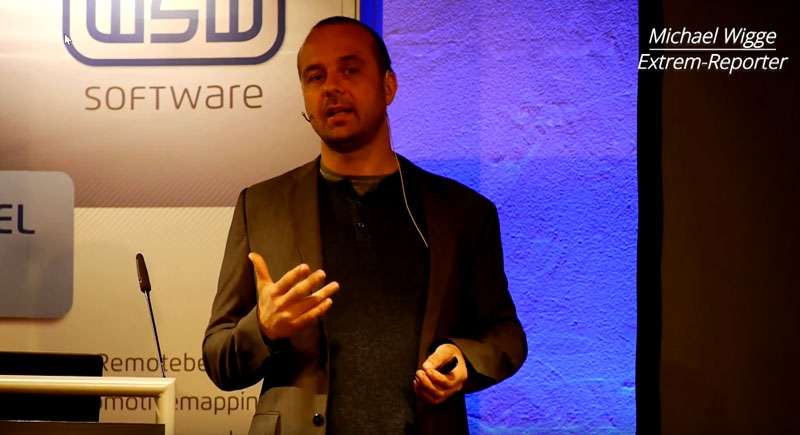 Full Keynote on Embracing Change

How Does Wigge Qualify as a Top College Motivational Speaker?
College motivational speaker Michael Wigge—who presents incredible video travel material—has been an adventure author with a series of self-experiments for more than 15 years. In 2002, he started as a television anchor in Germany for MTV. In 2005, he set up his own TV production company to create programs, such as How to Travel the World for Free for PBS. Wigge has been invited on The Tonight Show and the Today show to present his latest books on his adventure challenges. Wigge's shows and segments have been broadcast on networks like NBC, PBS, BBC in the UK, and ZDF in Germany. His keynote presentations include "How to Travel for Free" and "The Traveling Mindset – Get Out & Go."
Through his entertaining but deep-dive lectures, the college motivational speaker establishes an unforgettable and inspirational action plan for college students on how to travel for free or on a tight budget. As a challenge expert, motivational college speaker Wigge wants your students to be like scientists in leaving their comfort zone while taking responsibility for their own lives and enjoying themselves with little or no money.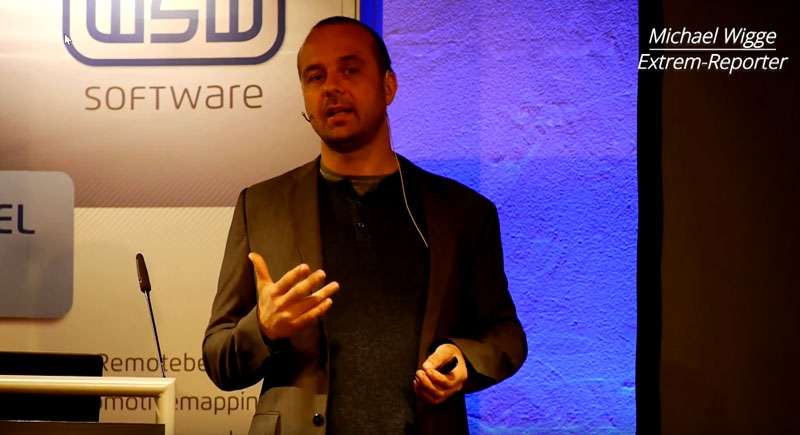 College Speaker on The Tonight Show – How to Travel for Free

College Motivational Speaker on Embracing Change
Wigge's motivational lectures at schools and universities are crucial for gaining perspective on future careers, personal self-development, and the world in general. His lectures implement elements like budget travel strategies, exploration of other cultures, and preparation for careers in international markets. College students experience great and hilarious lectures from Wigge with incredible learning elements about how to travel the world for free and how to achieve desirable goals. The sky is the limit with this college motivational speaker! Wigge's video material is considered by audiences to be 'breathtaking!'
This TV adventurer and college motivational speaker is serving all US college audiences with motivational lectures on traveling for free, overcoming fear, leaving one's comfort zone, and achieving goals. He is represented for corporate work by the BigSpeak Motivational Speakers Bureau and recently spoke alongside other speakers at the University of Arizona to teach students how to explore the world for free.

Interview with College Motivational  Speaker Michael Wigge on his College Lectures
What benefits can students expect by joining your lectures?
First of all, students can all learn how to explore the United States—or even the entire world—on a very tight budget or, if they like, totally for free. I traveled the world for free and developed a system around how to do this with a positive attitude while having lots of fun. Students at my lectures usually go through an intense learning process on how to leave one's comfort zone to grow. Most people wouldn't travel the world for free in the first place because of fear. This is where I come in and support them in overcoming exaggerated fears of the unknown. Students learn how to barter for food, accommodation, and travel. This can be a very fun aspect because it enables them to meet new people and get to know the world from an unusual perspective. Embracing diversity is the key aspect in my lectures!

I've met over 100 incredibly generous people on my way through 11 countries around the world with no money. Barter deals can be a very fun game. I bartered jokes for muffins, handstands for burgers, and pillow fights for dollars. I even worked as a butler for wealthy people. My trip around the world changed my entire life and helped me develop personally and professionally.
Here are the benefits of my lectures:
Students learn how to explore the world and experience adventures on a very tight budget. But they also learn how to start an incredible personal and professional learning experience by thinking outside the box. My lectures usually happen as part of special college diversity events for all students and professionals.
I look forward to speaking with you soon!
Sincerely,
Michael Wigge
College Motivational Speaker
Washington DC; Austin, Texas; Charlotte, NC North Carolina; Denver, Colorado; Miami, Florida; Dallas, Texas; San Diego, CA; Las Vegas, Nevada;  Seattle, Washington;  Minneapolis, Minnesota; Jacksonville, Florida; Detroit, Michigan; Salt Lake City, Utah; San Francisco, California; Phoenix Arizona;  Nashville, Tennessee; Boston, Kansas City; Video Speaker; TEDSpeaker; Business,  Speaker Wanted; College Motivational; Change Management; Leadership Speaker; Sales Success; Professional Speaker; Top Inspirational; Conference Motivational; High School Motivational; Comedic Motivational.