Top Keynotes in Nashville TN, New Orleans, and Atlanta
Top motivational speaker in Atlanta, New Orleans, and Nashville TN, Michael Wigge, delivers keynotes on leadership, change, sales, and motivation. Welcome to this challenger site, which contains his challenge books and TV shows, his professional speaking business, and his seminars.
Are you looking for a good keynote speaker & motivational speaker in Atlanta, Georgia or Nashville, Tennessee, but you cannot find the right one with a motivational speakers bureau? As your keynote speaker and coach, Michael will work together with you as a team to develop a keynote structure that will help you reach your employees and meeting participants full potential, resolve problems in your business, strengthen your relationship with your executives and employees, highly entertain your conference, and support you with a memorable meeting and messages.
Michael as Motivational Speaker for Corporate Events:
One of the most inspiring speakers in Nashville TN and Atlanta


Almost unbelievable adventure background with appearances on NBC

Top motivational angles of his keynotes

Entertainment, fun, and humor


Keynotes and workshop trainings

Staff and leadership get one of Michael's books for free

Free quote for your corporate event before booking
As your keynote & motivational speaker in Atlanta and Nashville TN, Wigge has a different approach to supporting his clients than most of other business speakers would do: His clients  are encouraged by his keynotes and trainings to leave their comfort zone to face their personal and professional challenges, which leads to massive growth, increased  confidence, and company success. His proven techniques for overcoming any challenge are mastered, says the keynote & motivational speaker: 'I might make his audiences work hard, but I have a high success rate in creating transformational change through my keynotes and seminars.'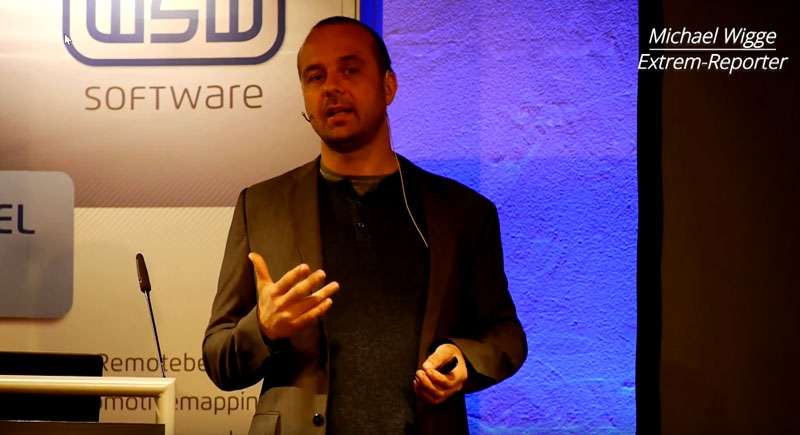 Full Change-Keynote by Motivational Speaker Wigge in Atlanta and Nashville

Challenge for Change Motivation in Atlanta, New Orlenas & Nashville TN!
His personal goals may not be your goals, but his goals teach us that anything is possible. The award-winning TV reporter's PBS show How to Travel the World for Free  is just one challenge of his adventure portfolio. Nashville and Atlanta motivational speaker Michael Wigge: 'Behind every one of my successes is a detailed, strategic plan that I have developed over many years.' The motivational keynote speaker calls this the Michael Wigge Challenger Concept (MWCC), and it has helped countless others reach their goals and fulfill their dreams.
The MWCC will help you if you are looking for motivational keynotes or seminars in Atlanta or Nashville TN in any of the following areas:
Through the MWCC, Michael was able to achieve his personal and professional dreams – and so can you! Let him support your Atlanta/Nashville meeting or convention as your keynote speaker or coach for change to create the atmosphere you want!
The TV adventurer has traveled to Antarctica with no money, traded an apple for a house in Hawaii, crossed Germany on a razor scooter, and explored major European cities blindfolded. These TV programs and books gave him incredible international recognition (Today & Tonight Show guest), and a lifetime of experiences. He feels blessed to be acknowledged by CEO's and meeting planner from all over the country to book him for their conventions.
Feel free to contact and book the keynote & motivational speaker in Atlanta or Nashville TN now!
Yet, life once looked very different for motivational speaker Wigge. Stage fright kept me from seizing opportunities —the constant fear of rejection, lack of confidence, and uncertainty about the unknown was crippling. These persistent obstacles kept him from fulfilling his goals and achieving his dreams.
What Makes Him Qualified To Be Your Top Speaker?
Through his many challenges, Michael learned to achieve the most extreme goals and live the life of his dreams, despite the fact that he had to conquer the demons that were set in place to hold him back: Fear of public speaking, his lack of confidence, and his dread of rejection.
Fortunately, the Atlanta and Nashville motivational speaker was able to overcome all of those obstacles by learning how to transform those shortcomings into strengths. He taught himself fail-proof techniques for overcoming fear, negative thinking patterns, and personal obstacles.
The Result of Him Being His Own Coach?
Atlanta, Nashville TN Motivational Speaker & Keynote Speaker on Success
If you are ready to have his messages of success and support forwarded to your meeting audience in Atlanta or Nashville TN  – or if you have additional questions about keynote speaker and coach Michael Wigge – he encourages you to contact him directly. His keynotes and workshops focus on audiences with angles on leadership, sales, motivation, and change. The keynote & motivational speaker serves associations, corporations, and colleges in Atlanta and Nashville.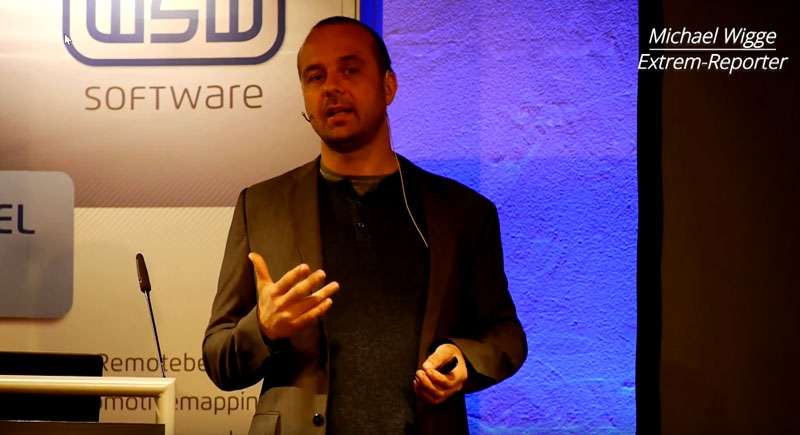 Wigge on The Tonight Show
The keynote & motivational speaker and 'Gigmasters and Bigspeak' speaker is serving all major meeting locations in Atlanta and Nashville. He recently spoke at the Atlanta Convention Center, on 240 Peachtree Street NW Suite 2200 Atlanta, GA 30303. Wigge likes to recommend to meeting planners and conference staff his favorite hotel: The Sheraton Atlanta Hotel on 165 Courtland St NE, Atlanta, GA 30303, USA+1 404-659-6500 is one of his top choices for comfortable conference stay in town. The luxury hotel offers a unique cost/service ratio, and has served Wigge several times up to his expectations. In Nashville, he likes to reside in the Gaylord Opryland Resort & Convention Center on 2800 Opryland Dr, Nashville, TN 37214, USA +1 615-889-1000 when he stays here for meetings. The Gaylaord Opryland Resort usually even tops the general high standard of other Resort hotels around the world. 
Keynote & motivational speaker Wigge on Atlanta: The city belongs to the United States' largest metropolitan area. Cities with similar sizes are Houston, Chicago  and Toronto. There's anything you would need for a perfect recreational time and fun. The city has an endless number of golf courses, tennis courts, and endless stretches of shopping opportunities.  But that's not all such an incredible city has to offer: City parks and cultural organizations are just a few more of the numerous facts that make this meeting destination so outstanding.  Nashville – the city of music – hasn't to offer even less. If you are in town for business, Michael asks you to not miss out on  the music scene, which made Nashville so famous. Music recording studios, country labels, Elvis Presley and so much more call Nashville their home of identity and creation. Enjoy your stay, strolling from live music place to the next awesome life music place right next door. It's easy to forget time and schedule in this unforgettable atmosphere. But meeting planners usually love to come back to Nashville for meetings, because the lively atmosphere keeps a conference spirit up.
Washington DC; Austin, Texas; Charlotte, NC North Carolina; Denver, Colorado; Miami, Florida; Dallas, Texas; San Diego, CA; Las Vegas, Nevada;  Seattle, Washington;  Minneapolis, Minnesota; Jacksonville, Florida; Detroit, Michigan; Salt Lake City, Utah; San Francisco, California; Phoenix Arizona;  Nashville, Tennessee; Boston, Kansas City; Video Speaker; TEDSpeaker; Business, Speaker Wanted; College Motivational; Change Management; Leadership Speaker; Sales Success; Professional Speaker; Top Inspirational; Conference Motivational; High School Motivational; Comedic Motivational;