Motivational Seminars & Training Workshops
Coporate Motivation for Employees & the Workforce
Corporations often deal with different obstacles, and with motivational challenges of their staff. Motivational seminars & workshop training for the employees by CMW success coach Michael Wigge can help!
Seminars & Training Workshops contain:
Stress Management for Motivation
Goal Setting
Conflict Management
Self and Time Management
Restructuring Believes Sentences
Spotting and Avoiding Time Thieves
Tools and methods like SMART & Eisenhower
Avoiding Procrastination
Best resilience Strength for Motivation
Do your employees feel overwhelmed when they are dealing with professional or personal challenges? Are they uncertain about how to achieve certain goals or improve their corporate results? Has your staff been through motivation courses, but they feel like they aren't any closer to finding a suitable solution to be highly motivated? Maybe difficulties communicating have left them feeling misunderstood.
Employees and sometimes even managers may feel too embarrassed to talk to about a lack of motivation. Perhaps they already have tried finding some solutions, but a lack of professional support, and mistrust have left them worried that they may be losing a part of themselves or them authority by admitting they feel unmotivated. Alternately, staff may often avoid bringing up their needs or wants with their HR departments, colleagues, or leadership out of fear it will end in unspoken tension.
Do you want your employees strive for their goals by attending a five star motivational seminars or workshop trainings for employees? CMW coach Michael Wigge can help!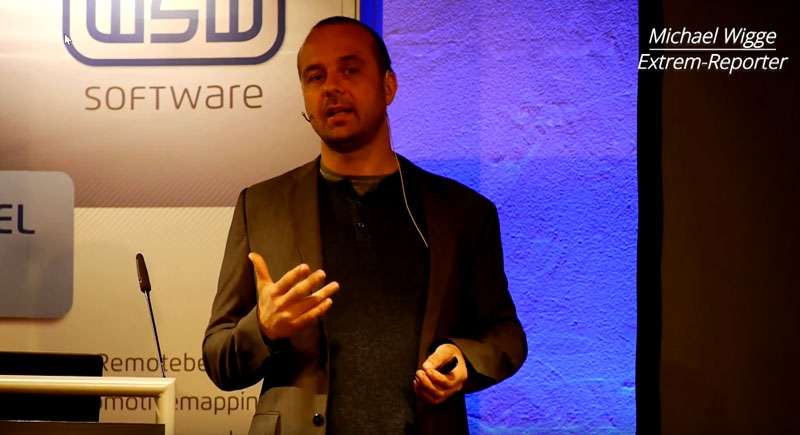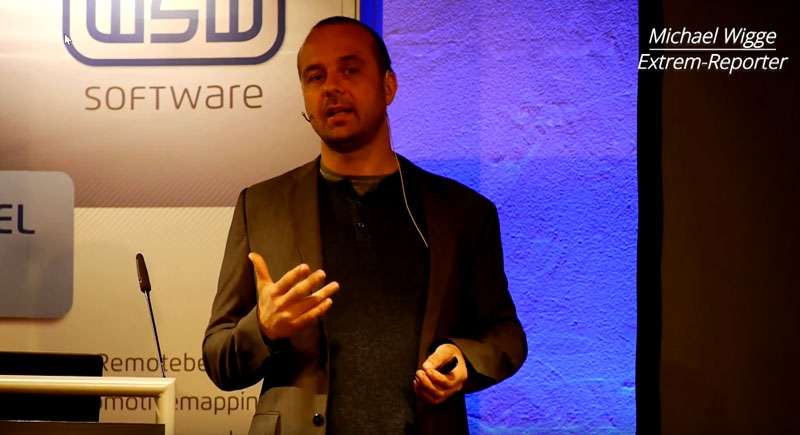 Motivational Coach on Stage
'Success coach Michael Wigge has helped our staff overcome motivational challenges – personally and professionally! Thanks, Michael
Mike Parker, BP O

Motivational Seminars & Workshop Training for the Employees

If your employees are ready to find a successful path how to get motivated – or if they like to figure out how Michael – as an ICF certified coach – embraces change with his clients through his motivational seminars & workshop trainings, feel free to reach out to CMW for a free quote and and an offer of content.  This usually helps to understand how he works and how he prices. Trust and sympathy are highly important for a successful outcome in motivational work.
Many individuals face motivational challenges
Establishing long-lasting, healthy motivation is a challenge almost everyone struggles with – privately and professionally. The pressures from personal, professional and social obligations and expectations can create conflict in feeling motivated. Additionally, as business changes have increasingly shifted from physical to online interactions, our perception of business – how to stay motivated in a digital world – has changed. The rising self-responsibility in our society and an increase in the number of stress symptoms can make employees feel overwhelmed. As a result, challenges they face may leave them questioning their own ability to feel motivated and goal-oriented.
Regardless of current challenges, there is help and solutions. A motivational seminar & workshop training for the employees can help learn how to find and foster healthy, meaningful connections, and improve motivation. Workshop participants overcome lack of motivation, stress-symptoms, and improve you self- & time management.
As a certified success coach, speaker, and trainer, Michael Wigge,  has a different approach to support his corporate clients than many other business coaches and trainers have: Challenge-4-Change! This program supports your staff to its best to help them leave their comfort zone to grow and succeed!
In his motivational seminars and workshop trainings for the employees, he can provide guidance and support as how to become more aware of what participants love and need – as an individual and in their business. Through personal reflection and increased self-awareness, they can begin to gain self-love and self-confidence, setting themselves up for a happier, and more successful (business) life. Michael Wigge will help them feel motivated and inspired, leaving each motivational workshop and training seminars with new ideas about how one can heal and strengthen themselves.
Once employees can recognize their passion and the type of person they are, the motivational seminars and training workshops can begin building a solution-oriented strategy to help everyone achieve their personal and professional goals. When people wish to change a pattern or the status of their motivational success to the positive, it often means they will need to work on self-esteem. Before employees and managers can be successfully motivated,  they must be able to understand and love yourself. Depending on their goals, they may leave the motivational seminars to work on their level of expectations and practice new skills in the real world. By keeping some humor and lightheartedness in this practice, participants can learn to stretch their comfort zone at their own pace while still feeling safe and supported.
If you have decided in booking motivational training workshops and seminars for the employees but you prefer saving some time, Michael offers free phone and online consultation for HR departments about the CMW inc. trainings. Feel free to reach out at anytime.
Typical Questions on Motivational Seminars & Workshop Trainings
"Our CEO thinks motivational workshops will take too much time for employees."
This is a common concern. Michael suggests communicating with your CEO that motivational seminars and workshop trainings for the employees are an important step they are taking to try and improve things. This isn't about time wasting, but about improving self and the business. When one member is able to better understand and improve his/her communication and motivation, it can make everything around more enjoyable and supportive. And if your managers would like, they are welcome to attend sessions.
"Staff might be too embarrassed about their struggles to see a motivational coach."
It can often feel like everyone around the employee has found their perfect business and life. But most individuals go through a wide variety of challenges before finding true motivation. Michael can provide the guidance and support they need as they learn how to meet and foster healthy goals. When the employee learns to leave his or her comfort zone and start a positive conversation with herself, the individual is definitely on the right path to improve life, business, and motivation. Especially corporate changes often request that clients need to be willing to leave their comfort zone. Check out the CMW reviews for more details and quotes on how their clients succeed.
"Will the employees have enough motivation to attend a seminar?"
Working with a motivational trainer may present a commitment that everyone can agree to. Addressing their challenges  can save considerable frustration, time and money by reducing or eliminating future problems because of a newly trained view on personal development. And the time the company invests is quickly made up as staff learns to create and enjoy quality work.
CMW inc. and its top live academy also offers weekend motivational seminars and workshop trainings for the employees if you want success motivational author Michael to be part of a weekend convention! Feel free to view his five stars reviews and ratings – which often compare to a Tony Robbins motivational solution-oriented style.
'Motivational Coach and Business Coach Michael Wigge on Stage