Hello & Welcome to My Personal Coaching Site
My offering for Denver & Boulder, Colorado:
Highly experienced running coach around Denver, Boulder, and Summit County, Colorado
Long distance endurance training (former youth state track and field champion in Germany; marathon runner)
certified health coach, including nutrition, stress management, diet
Weight loss challenge-4-change training program
Running sessions + coaching sessions
(Half-) marathon training + race performance preparation
Four-times book author with appareances on The Tonight Show and Today Show
Team/group and relay training
Are You Struggling With Health And Wellbeing? – A Running Coach & Health Coach Can Help
Are you struggling with your weight or body-image? Have you recently been diagnosed with a health concern related to your physical fitness? Do you find it difficult to stick to a healthy diet and workout routine? Your work culture may involve long hours and regular drinks with colleagues, leaving little time to work out or prepare healthy meals. When you are physically unhealthy, it can impact your emotional well-being, self-confidence and leave you feeling exhausted, unbalanced and fearful of potential health issues.
Similarly, challenges or dissatisfaction with your mental well-being can lead to unhealthy habits and uncomfortable or even painful physical symptoms. You may eat when you're stressed or use food to cope with emotional challenges in your life. Do you wish you could develop healthier habits, reach your desired level of physical fitness and feel more attractive, successful and balanced in your life? Please listen to a running coach & health coach in Boulder, Denver, and Summit County.
By partnering with me as your running coach & health coach, we can effectively address the challenges you are facing. In addition to helping my clients achieve greater physical and mental health, I have overcome emotional challenges and unhealthy habits in my own life. The strategies that I used to reach my personal and professional goals have since formed the ten steps of my Challenger Concept (MWCC), an approach designed to help you set and achieve meaningful goals. In employing the MWCC, I developed MediRun, a combination of endurance exercises and meditation intended to improve self-balance and happiness.
If you are ready to start your journey toward greater physical and mental health and self-confidence – or if you have additional questions about working with a running coach & health coach – I invite you to schedule a free 20-minute consultation. I provide physical and health coaching for clients. Consultations and running sessions can be conducted around Boulder, Denver and Summit County in Colorado.
Many Individuals Struggle To Maintain Their Physical And Mental Well-being
According to the Centers for Disease Control (CDC), more than one in three US adults are obese. Nationally, many people struggling with dieting and don't engage in physical activity enough. Fast and low-cost food items are often the least healthy, and countless individuals are simply too busy – or too exhausted – to find healthier options and exercise regularly. While Boulder is one of the fittest cities in the US, it is still common for individuals to seek ways to feel better and improve their mental and physical well-being. Insomuch, most of us in this community understand holistic health, and it is natural to combine your physical and mental health as the two directly and indirectly impact one another. When you exercise, your body produces endorphins and a sort of mental high, helping reduce anxiety and stress. Alternately, working on your mental health can help you overcome challenges that may have previously left you too exhausted or overwhelmed to eat right or exercise.
There are many paths to improving your mental and physical well-being. An experienced running coach & health coach, I can help you feel satisfied, confident and in control of your life.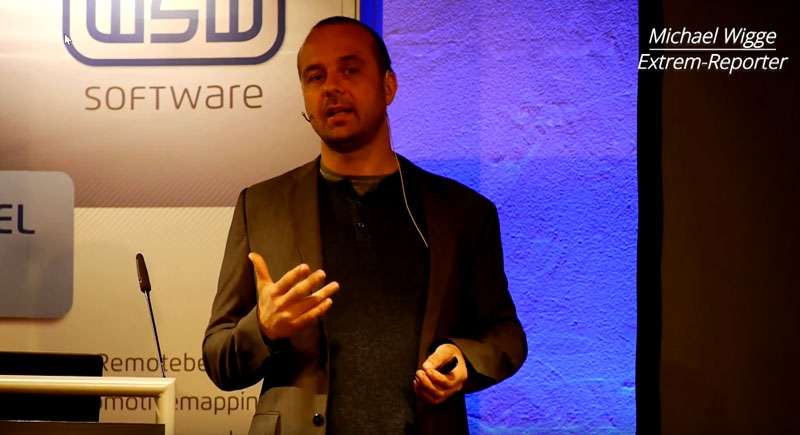 Coaching Video – Michael Wigge
Interview: Being a Running Coach & Health Coach
in Boulder, CO & Denver:
Michael, why do you consider yourself a top running coach & health coach?
-Wigge: (He breaks out laughing). Well, I guess my clients have to decide if they consider me a top running coach in Denver & Boulder, Colorado, or rather a mediocre one.
If you were mediocre, probably not many clients would book you, right?
-Wigge: Actually no one would book me, but running coaches, and health coaches have to have an outstanding level, otherwise no one really needs them. That's why it can be hard to stay in the business, but those who do have the most wonderful profession you could ever imagine.
What makes you a great running coach & health coach in Denver, Boulder, Colorado?
-Wigge: I think the most important aspect is to be a healthy endurance person who might have overcome certain personal and physical challenges before. In my case, I worked hard to create the life I always wanted, and this pretty much allowed me to become a running coach and motivational speaker in my second career. I currently run amazing trails with my clients along the front range, but I also support endurance running in Summit County for breathtaking trails around Breckenridge, and Frisco.
How does life look like in Boulder, and Denver, Colorado?
-Wigge: First of all, I wanted to live somewhere I would really be happy and be able to trail run whenever I wanted. That's one reason why I moved from Germany to Colorado. Germany is awesome, I love it. But I felt that Colorado with its nature, mountains, positive life attitude and friendliness is the right place for me as a long distance runner. I also love the friendliness, the natural beauty of Colorado, and as a trail runner, I can't wait to be back in the mountains for the next run in between my coaching work as a health coach.
But I also worked hard on being healthy. I live a healthy diet as vegan, lost 25 pounds years ago, always work on my stress management, and I keep a healthy social life. I also worked hard on overcoming personal challenges. As a child, I had a severe stutter, and I couldn't speak in public. This has obviously changed after pushing me in front of crowds as a speaker over the last 30 years to become an inspirational speaker.
I remember, that I was not very sporty as a child. But I started track and field as a teenager in Germany and became one of the best 1000 meter runners in the youth section of my state. I guess, that started the dream of becoming a running coach and health coach in Denver, Boulder in Colorado one day.  It's possible to change behavioral patterns, and our health situation if we try leaving our comfort zone over and over again.
Actually back to food, I remember being a heavy meat eater, and disliking veggies. My current diet is mainly based on greens, and I sincerely love them. We can change all kind of mechanisms if we decide to do so. Certain supplements can be beneficial, too.

Interesting. But are these all your patterns you changed?
No, there are more. To prepare myself to become a health coach & running coach in Boulder/Denver/Summit County, Colorado, I also worked on my stress management. Years ago, I didn't often allow myself regular breaks at work, a normal pace in my work, and I always had way too much on my plate. I realized the stress symptoms like a burnout/depression at one stage. Things take time, but nowadays I walk slower, eat slower, put less on my daily plate of work, and I sleep way better. Sometimes old patterns may come back, but a constant practice keeps them in that little box somewhere in my mind where they belong to.

I also worked hard on my ability to be able to embrace change. This is something challenging for all of us. I remember experiencing the change from analog self-marketing to digitized self-marketing. Working with SEO strategies, newsletters, and social media seemed to be so frustrating, especially after I had great PR from my TV shows for over 15 years. PR seemed to be automated. The phone rang, and TV shows first in Europe and later on also in the US asked me to come on the show after a new adventure challenge I had faced, like me being invited on The Tonight Show in 2013.
The required change management with digitized marketing was immense. I felt blocked of making the necessary changes, didn't want to leave my comfort zone first. But I pushed through it, learned new marketing strategies, and here I am with a strong online marketing.
What did your adventure challenges teach you on becoming a running health coach?
All these adventures like 'Traveling the World for Free' or 'Trading Up Around the Globe' taught me the following
To really believe in myself
The better set my goal

To overcome my fears
To be able to stay out of my comfort zone
To become a positive person
To always do what I love to
To never give up
To build and lead teams
To become resilient
What advice would you give to others?
-Wigge: If you'd like to become a coach, be inspirational in the first place. Look at your life, and change what is needed for growth. Go through the ups and downs of change. Go for your goals, and don't listen to pessimists. Surround yourself with optimists, and just forward your positivity to others.
You will attract what you're looking for: A career as a running coach & health coach, either in Boulder or Denver, Colorado, or somewhere else in the world. 
Warmest regards. Michael
Running Coach & Health Coach Michael Wigge on Stage As Motivational Speaker