Resilience Workshop & Training
Resilience Support for your Employees
Award-winning trainer and speaker Michael Wigge offers an outstanding resilience workshop & training in the workplace, based on the seven pillars of resilience.
Fast Facts on Michael's training:
Top experienced trainer and coach

Unique workplace training based on the CMW resilience program

Interactive elements

High success rate of more than 85% of satisfied training members with great reviews
Great results: Decreased absenteeism of employees, increased motivation, stress resistance during change processes
Get your free quote for your next training
Do you want to offer your staff an opportunity to become more resilient? Do you like to lower the absenteeism of your employees in your company?
Or do you want people in your company to be more self-motivated, and resistance in times of stress and change processes? Our resilience workshop & training in the workplace offers great opportunities to support employees, managers, and entire teams to better perform!
The Program is Based on the Seven Pillars of Resilience:
 Optimism
 Acceptance
Solution Orientation
Self-Regulation
Self-Responsibility
Network Orientation
Future Planning
Details on the resilience workshop and training in the workplace can be requested directly to Michael and his CMW team. Further details in the interview below.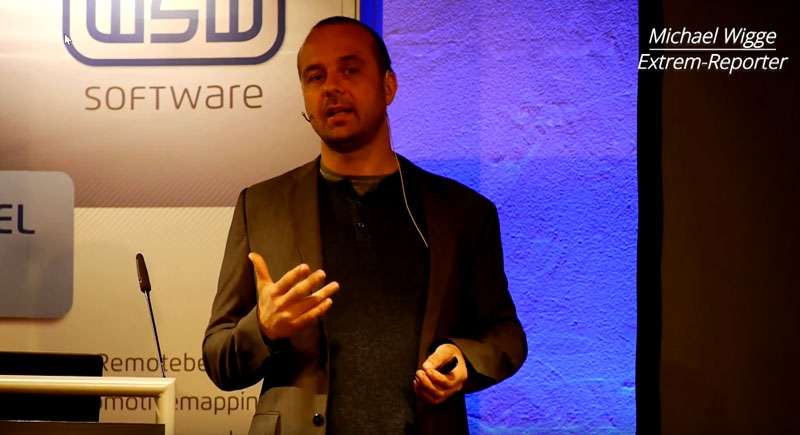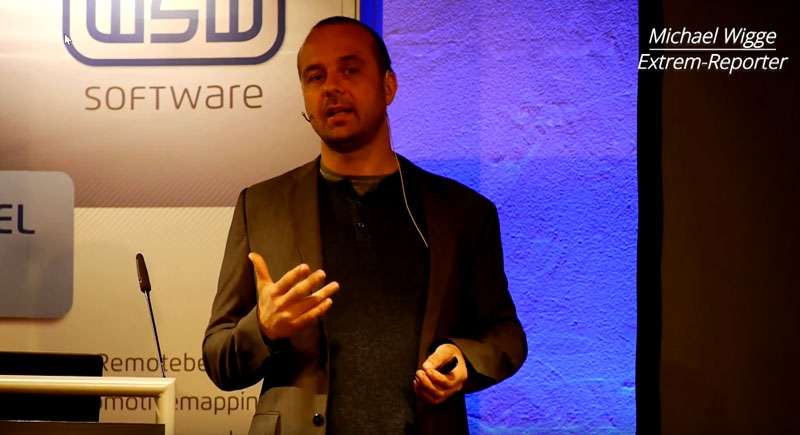 'The CMW coaching team successfully supported our team with a great workshop on resilience. The company's atmosphere has definitely changed'
Chris Sanders, CEO

Resilience Workshop & Training in the Workplace
Interview with Michael as a Resilience Trainer

How can you satisfy your different kind of clients with your resilience training and seminar?
-Wigge: Well, serving associations, corporations, and colleges with a top resilience workshop and training in the workplace requires diversity in what you offer in terms of communication, because these institutions have a different climate of solving their issues. For example, recently I delivered a program for a research center. They exclusively required transformational  presentations to embrace the necessary change. Work at schools can be way different in terms of education aspects than working on the well being of people at a conference, and in the corporate world. Some corporate managers actually told me that they find the term 'transformational a bit to spiritual in their context.
Anyway, I had my first resilience client in the association industry. After the first delivered training, I continued focusing on associations. This was an incredible learning experience, because you do communicate resilience very differently to college students than to corporate managers. Resilience in the corporate world often means a fast recovery after long hours and stressful processes to achieve a very positive climate. Resilience at colleges often means student needing support recovering fast from stress due to a new surrounding away from home, and other aspects of college life.

What kind of resilience trainers do associations look for?
Wigge: There are associations which require certain specialty trainers, for example training their IT crowd on resilience,  or other topics which could relate to the industry the association is serving.  I started focusing on associations that rather need trainers who help them transform their working process, motivate their staff, deliver positive and transformational presentations, and help their leadership to improve, all done by improved resilience of their staff. My first bookings were exclusively with the leadership of an association. They were experiencing high stress levels due to their intense government relationships. 
What are your main elements of a resilience workshop and training at the workplace nowadays?
 -Wigge: I currently serve associations with many resilience aspects. Here a few of them:
 1) Thought control:  "It will come to an end", "It is temporary" "It's not only my fault"
 2) Activating the sense of humor!
 3) Positive thought control
 4) Advanced networking
 5) Future planning: Focusing on life long dreams
 6) The connection between stress, burnout, and lack of resilience 
Are these trainings part of your corporate resilience program, too?
-Wigge: Yes, corporations can book these training and workshop angles, too. But the focus might be a bit different.  Many of my corporate bookings are related to the special requirements of the corporate world. Successful sales and high pressure are often the reasons why corporations book me to support their workforce in terms of stress management and resilience training. My background of the "Trade Up Around the World" international adventure and TV docu-series of the same title taught me to be a no. 1 resilience trainer, because years ago in my first career, I had to turn a bitten apple into a house in Hawaii. This one-year adventure challenge, as part of a TV show, was so intense that I had to learn special resilience strategies to barter for bigger and better around the world. This kind of intense background has taught me that our well being is our most important mental capital, and we should treat it well!
Often my 3-pillars stress management trainings, mindfulness seminars, and motivation workshops are booked as follow-ups when corporations in the United States, Canada or in other international places reach out to me trying to find a trainer to support their staff.

How do you serve colleges as a resilience motivational speaker?
-Wigge: The college scene is way different. My clients are college students, age 18-22 with different needs than corporate staff and managers.  My college resilience training is based on my adventure challenge, too. The college students love to hear how I was able find enough resilience to travel the world for free in my former TV career. I lecture college students on how to get up fast after a crisis or a stressful situation. We usually turn the training into a challenge. Last time, it might have take a student a month to be back after an intense problem. How can we make two weeks recovery out of it, if things would happen again? My resilience workshop and training in the workplace looks way different in a college setting than in a corporation. I often do field work with students, and put all of us on purpose in stressful situations to practice resilient strategies.
Part of my resilience workshop in the workplace are several keynotes based on my adventures:
How to Travel the World for Free
The Resilient Mindset
Fall Down – But Get Up & Go
These three programs have brought me to many major colleges and universities around the United States.
When do clients rather book your keynotes, and when your seminars?
-Wigge: This rather depends on their needs as well. A resilience trainer is often booked for a day or two to support the change management of the employees in terms of stress and resilience.  A keynote speaker is often booked to inspire the crowd, and to motivate everyone to start the work by themselves.

My other seminar topics for corporations and associations are as followed:
Change Management
Stress Management
Conflict Management
Mindfulness
Self- and Time Management
Procrastination
Team Motivation
It becomes pretty obvious that a majority of topics are connected to manage a certain issue. A seminar and workshop trainer is pretty much a manager on this particular issue, and helps the workforce to receive the right strategies to overcome these obstacles. Many of my seminars contain interactive elements, a keynote at the beginning, certain training tools, group discussions, and many more elements. It's important to enable your workshops participants to improve on a certain subject, but also to feel comfortable to open up on weaknesses in front of other people joining the seminar. If you're able to forward a trustworthy attitude, you definitely got it as a good trainer. I hope, I could help you make my profession as a trainer for resilience workshops and trainings at the workplace better understand.
Warmest Regards, Michael
-Resilience workshop and training at the workplace