Change Management Training for Employees & Leaders
Change Management Training for Leaders & Employees in 2019/2020
Are you frustrated by transitions, fears, or challenges in your organization that seem too big to manage for your staff? Our change management training for leaders and employees can help! As an ICF-certified change coach, Michael is be happy to support you.
Do you want more out of your workforce's actions? Do you feel that you want to improve your business results, sales, and marketing in times of a corporate change process? You may feel unfulfilled or unsatisfied with how some employees handle the change process. Or you might want to change how your employees and leaders handle the current change management process with strength, self-confidence, and certainty about its success.
Perhaps several employees have already worked on their thoughts, action, strategies, and behaviors, but haven't been successful, and you are now questioning the right strategy for success. You may have heard about how change management training workshops for employees and leaders can help improve your situation by developing strategic goals and learning new skills.
Our CMW Change Management Training for Employees and Leaders:
Challenge-4-Change strategies on overcoming fears
Employee stress reduction for change processes
7 steps of emotional change curve
Resilience strategies for successful change management
Failing forward mindset for corporate leadership change
Self & time management improvement
Comfort zone-leaving practice and tools for employees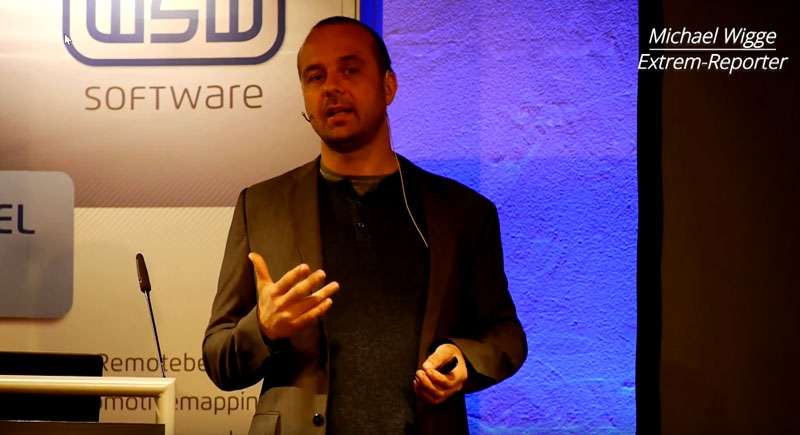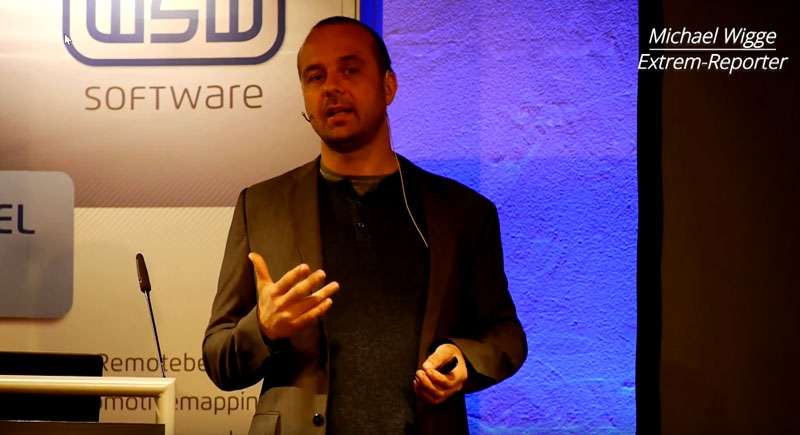 Change Management Keynote
'The change management training for leaders and employees were the key for our corporate success!'


Ally McDonald -BMW

Change Management Training for Leaders & Employees

Why Book a Change Management Training for Employees and Leaders?
Every organization goes through transitions and crises, and many leaders and employees experience a positive outcome from a CMW change management training in terms of success, happiness, health, and clarity. This significant work can help everyone overcome fear, leave their comfort zones, and manage business crises (such as the beginning of a change management cycle or the start of introducing corporate structures). When leaders and employees understand their wants and needs and learn to function outside of their comfort zone, they can save time and alleviate distress while more effectively pursuing their interests and goals.
While traditional workshops may unwrap certain issues, we go deeper into why your leaders and employees are struggling. For example, we can look into your team resources and set up effective managing programs and activities for your change process. Our change management training for leaders and employees focuses on what is possible and what everyone can achieve, often producing results in as little as six hours. If you have decided that your workforce should work on their change management development, CMW and success coach Michael can definitely guide you through a highly interesting process of embracing professional and personal change. Staff may experience ups and downs along the way, but the results are usually very rewarding.
Does a change management training for leaders & employees really help?
Leadership change management training is a very practical and solution-oriented approach to overcoming challenges and reaching individual change management goals. We can help your leaders and employees learn how to accept what they are feeling, push beyond their comfort zone, and overcome fear or anxiety. Michael provides support, inspiration, and a strategic approach to help them identify and work toward change management development goals.
Before he begins developing change management development strategies, Michael will spend time understanding what it is the company wishes to gain from spending a day in a change management training. Most people already know that they would benefit from professional guidance and support but struggle to define exactly what it is they need. The CMW change management training for employees and leaders exactly identifies personal barriers, redirects negative thinking, and clearly defines specific goals.
Once the participants understand what it is that they want to work on, the coach will develop a custom-made action plan that can help everyone improve the quality of their corporate life. Using the Challenger Concept (MWCC) that CMW developed, we can analyze different areas of a change process, re-frame limiting thoughts in a more positive way, and strengthen everyone's self-image. The strategies that we developed include tools and techniques tailored towards your goals, beliefs, fears, and desires. By discussing everyone's challenges and actively exploring and practicing solutions, the workshop group can learn how to change limiting habits and overcome obstacles in their personal and professional life.
Change coach Michael believes that everyone is the expert on one's own change management challenges. Everyone already possesses all of the wisdom he or she needs to achieve one's personal & change management development goals. The strategies we develop often require employees to challenge themselves, and we have seen firsthand how effective this approach can be. As part of Michael's international television career, he has learned what is possible when you are willing to challenge yourself—mentally, physically or emotionally.
If you are considering working with our change management training workshops for employees and leaders, but your schedule might be too tight, we provide short seminars of 3-6 hours.
Do we really need a change management workshop training ?
All corporations go through challenging times during which staff could use a helping hand. But it is common in our society and culture to feel like we are supposed to deal with personal and professional difficulties alone. When your staff feels chronically discontent, or if everyone is struggling to cope with a transition, we are here to help.
I'm doubtful if our employees would be able to spend time on a change management training…
Clients need to be committed to meet with our trainer, and—when your organization is committed—the benefits always outweigh the time and money you have invested. Everyone can learn how to increase self-confidence, improve communication skills, and reach their personal and professional goals. Just look at our results: we offer about 30-50 change management training sessions for leaders and employees a year to recognized organizations and enterprises across the US. Our reviews average 4.5 out of 5 stars. Many corporations are returning customers who book other seminars on stress management, resilience, time management, procrastination, and more. These change management results are our best argument to work with us. Our change management team courses are offered to up to 60 participants due to well-researched resources and highly qualified staff. Our organizational approach offers a program that equally manages human resources and the corporation itself. The detailed analysis of the workplace (e.g. employees, managers, and activities) makes these programs highly successful.
Everyone Can Achieve Their Desired Change Management & Business Goals!
Change Management Coach serving Corporate America