Are you looking for an online public speaking coach?
Are you looking for a competent online public speaking coach via Zoom, Skype or phone, who can coach you on public speaking aspects without long journeys?
Do you experience stage fright, insecurities on stage or a you simply wanting to improve your speaking style? Do you like to interact better with your audience, become more entertaining on stage and engage with the crowd to keep the attention high?
Are there certain patterns you experience on stage that you would like to change for an improved speaking style?
Many of my clients contact me because they want to overcome their fears on stage. Are you seeking a public speaking coach to overcome shyness, address stage issues, strengthen yourself mentally to be a great speaker, and to simply enjoy your time on stage and bring your message across?
Facts About the Public Speaking Coach:
Certified ICF Life Coach with over 300 coached clients
Motivational Speaker in the US and in Germany with over 200 gigs and a total audience of over 100,000 listeners
15 years of experience as travel show reporter on German TV networks and on PBS with 'How to Travel the World for Free'
Positive training approach: unique humor and motivation
Get help with systemic, solution-oriented approach for voice and speech training
Certified and award-winning coach: Training you for your your best speech!
High success rate with more of 85% satisfied clients. See Yelp and Google reviews
Special online technique to improve your speaking skills
Money back guarantee after first coaching session
Request your quote by e-mail today or via contact form and Yelp
Further Qualifications as Online Speaking Coach
I have an adventure challenge background in which I have faced outstanding challenges in various media publications, such as 'How to Travel the World for Free' (PBS) and 'Trade Up Around the World – from an Apple to a House in Hawaii' (NBC).  As a TV reporter in the docu-series, I have learned a lot about overcoming fears, leaving my comfort zone, and strengthening my willingness to change. I've earned a coaching certification of the International Coaching Federation to become an internationally recognized speaking coach.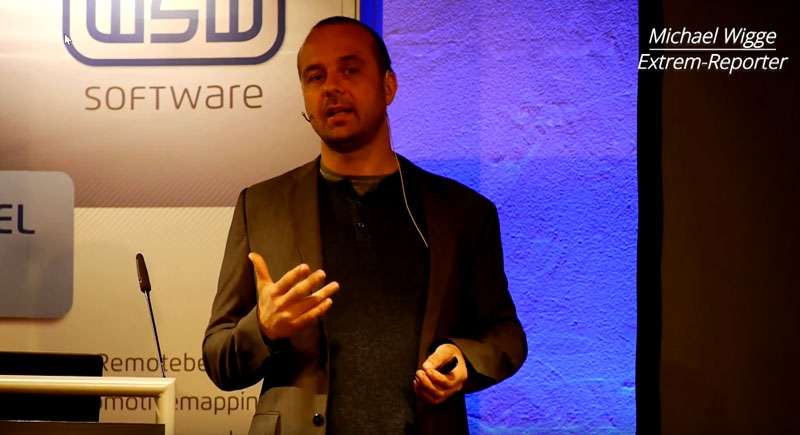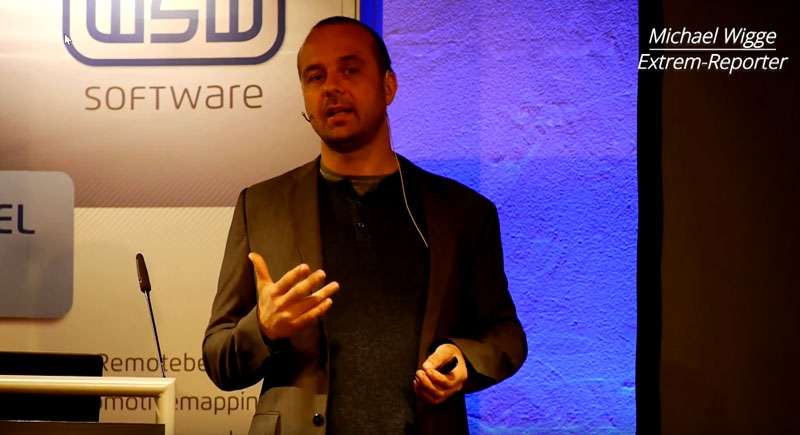 "Michael Wigge coached me with empathy and was always attentive – with lots of humor! The best online speaking coach ever."

    Ashley Kane
More About the Online Speaking Coach
What exactly Does An Online Speaking Coach Do?
I offer a well-founded CHALLENGE-4-CHANGE program online and by telephone, which promises major success as long as you are motivated as a coaching client because that often seems to be the key in the process. If we work together, I offer from one single session to a up to a three-month coaching program entitled CHALLENGE-4-CHANGE.
During these three months, we have six 60-minute online coaching sessions. These six hours are accompanied by six homework sessions. Don't worry, we're not in school here. But I will offer you opportunities to face challenges that relate to your subject matter. You'll have the chance to leave your comfort zone for your particular topic. For example, you may reach out to me because you have difficulties overcoming your shyness on stage. In this case, a typical challenge would be to go out on stage between coaching sessions and face your fears in addressing people with a speech. There are opportunities for intermediate consultations by telephone and e-mail while being in a public setting. In addition, within these three months of my program, I will provide you with specific articles and information on your topic.
My Challenge-4-Change Speaking Coaching Program:
Up to six 60-minutes coaching sessions via Skype, Zoom, or telephone
Up to six challenges to put into practice to what you have learned
Weekly e-mail consultation
Weekly telephone support
This program is solution and success-oriented and has been tried and tested for years both in German-speaking countries and with American, Canadian, and Australian clients.
At the beginning of my coaching career, my performance on The Tonight Show on NBC gave me the starting signal for the CHALLENGE-4-CHANGE coaching program. Feel free to view the material for a better impression. And, as an online life coach, you can contact me anytime for more details!
How Exactly Am I Trained?
In the coaching industry, it is important to look closely at how individual coaches and consultants are qualified. This area is still unprotected, so practically anyone could call themselves a coach. So, what distinguishes the best online speaking coach from the rather mediocre ones?
I think quality is based on three pillars
Online coach practice and training in this field
Professional qualifications and experience
Speaking experiences with personality traits, such as empathy and solution orientation
In my case, a broad wealth of experience has been formed from my "challenge career" in which I have faced extreme challenges for the international media. This time taught me a lot about TV presenting and public appearances. It demanded a necessary willingness to change from me. Take a look at my TEDx Talk!
I am also certified by the ICF, which you can read about in the next section. An ACC accreditation from the International Coaching Federation (ICF) is the necessary starting point for a career as a coach.
My life experiences are rich after many personal experiences with highs and lows, overcoming certain fears. As a child, I had a strong stuttering issue, which I overcame through my own comfort zone leaving exercises as presented in my TEDx Talk.
I have overcome fears of loneliness on my travels through almost 90 countries. And so, bit by bit, I am constantly taking on new areas in my life. We all find ourselves in a constant process of change, even an online speaking coach.
What Else Is There To Know?
CHALLENGE-4-CHANGE is my challenger concept, which forms the theoretical background of my coaching style. I coach according to basic principles in order to achieve the greatest possible success for my clients and to follow the ethical principles of the International Coaching Federation.
As a coach, I do not offer tips and advice, but I ask goal-oriented questions so that you as a client can find the answers yourself. This is very important in order to strive for change and so that you as a client are not dependent on a coach. If I as an online speaking coach were to give advice to my clients, there would be a risk of dependency. What if the coach is no longer there at some point? Who would give tips then? The goal of my coaching program is that you find clarity about your goals and ways without being dependent on other people. Perhaps you have read many terms about what coaching offers, such as "help," "achieving your goals," "career and business success," or "success on stage". But how does coaching really work? I would describe it as a thought-provoking conversation-based process!
Do You also Cancel on Clients?
It is important for me to offer as much help as possible. As a rule, I look after clients who come to me because of professional and personal speaking issues. These can be company presentations, professional motivational speakers or keynote speakers. Some of my clients simply want to achieve more in their professional lives, give their lives new meaning, or simply follow their dreams happily.
To be the best online speaking coach, I make sure that clients who need self-confidence support are supported accordingly. It is very important as a coach to work with clients within a certain framework and understand their personal and professional needs.
I am looking forward to a free 15-minutes phone consultation so we can both gain a more detailed impression. Trying to be the best online speaking coach for YOU!
Regards,
Michael Wigge
Speaking Coach Wigge delivering TEDx Talk on Stage